---
---
As a CA Certified Massage Therapist (CMT) and Lymphatic Drainage Therapy (LDT) bodywork practitioner in the Burlingame and San Mateo area since 1999, I offer advanced, clinical therapies specializing in restorative health and active, healthy aging treatments, such as: lymphatic drainage massage, oncology massage, Infrared therapy, post surgery and scar reduction, advanced pain relief and vacu-therapy medical massage cupping.
Clients seek assistance with a variety of conditions including:
Post surgical pain, edema and scar tissue; plastic, cosmetic and reconstructive recovery; lymphedema, lipoedema; oncology/ chemotherapy/ radiation recovery; heavy metal, environmental, medication detox; sinus, allergy congestion, fibromyalgia, scoliosis, and pain relief.
Synergy Body Studio is THE place in San Mateo and Burlingame for Detox and Slimming bodywraps and treatments. Our High Performance Body Treatments are customized for slimming, detox, cellulite reduction, sport and pain relief, as well as overall wellness.
---
I invite you to visit our studio where you will receive personalized attention and a treatment plan specifically for your needs.
Integrative sessions combine classic European therapies with the latest technologies to help you achieve maximum results whether you want pain relief, detox, healing, or body aesthetics.
Therapies often work well when combined with acupuncture, chiropractic, physical therapy, exercise therapy, and medspa services for a fully comprehensive treatment.
---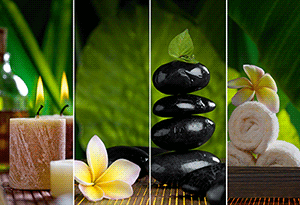 Conveniently book your appointment by text message to 650-347-1280 or contact me and leave a voice mail and I will respond promptly.
---
Medi-cupping Works!
Restore fluid movement with an amazing technique of suction and lifting to separate and "unglue" tissue layers. This enables renewed blood flow, rehydrates and oxygenates undernourished and dehydrated tissues while eliminating old cellular waste and congestion.
Fight inflammation and degeneration to free up movement, decongest the lymph system and restore your healthful glow.
Excellent for both the face and body, light lymphatic to deep myofascial release, circulation, post surgery and scar reduction, and improved appearance of cellulite and spider veins.
The Latest Body Spa Treatments:
Are you ready for a Full Body Reboot?
Look and Feel your Best!
Restore your balance
Elevate your Mood
Relax and Breathe
High Performance Far Infrared Therapy (FIT) Bodywraps
FIT-slim Focus on slimming and toning with Bioslimming from France

FIT-detox Focus on detoxifying with East Asian Jade & Burdock

FIT-sport Ease overuse pain and metabolize lactic acid

FIT-Diva Complete renewal includes lymphatic facial and microcurrent toning
---
Microlight Laser Therapy & LED Light Therapy
* Advanced Pain Relief
* Reduces inflammation and promotes faster wound healing
* Stimulates nerve function
* Develops collagen and muscle tissue
* Improves circulation and vasodilatation
Conditions treated with Low Level Laser Therapy:
Carpal Tunnel Syndrome, Fibromyalgia, Neck & Shoulder Pain, Back Pain, Arthritis, Post Surgery Healing, Swelling, Scar Tissue Reduction, Sports Recovery
---

---