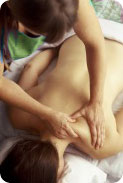 Clients come from all over the San Mateo and San Francisco areas for the most comprehensive Massage, Lymphatic Therapy and Bodywrap studio on the Peninsula.
Enhance your quality of health, relax, rejuvenate and achieve balance. All products contain organic synergies, homeopathic and herbal infusions, and the highest quality ingredients available.
Restorative Bodywork combines with Homeopathic and Herbal Infusions, warm back and neck rolls, hot or cool foot wraps, and infrared heated mineral stones for complete rejuvenation. Restore your posture, Release muscle strain and tensions, Quiet your mind and feel Relaxed.

Classic Body Therapies are combined with the latest technologies for optimum results. Your session may utilize advanced therapeutics such as LED/DPL (deep penetrating light), LLLT or low level laser therapy, ultrasound, microcurrent and/or vacu-therapy medical massage cupping. Your session is tailored specifically for you with a variety of European bodywork techniques and therapies providing you with a completely customized session each time.

LLLT/LED are photon wavelengths that increase circulation and open lymphatic pathways, assists in wound healing and decreases inflammation

Ultrasound is a high speed soundwave that helps breakdown or soften scar tissues and metabolic substances that "glue" connective tissues together.

Microcurrent & Vacu-therapy help flush the toxins and acids and release restricted tissues.

Specialties:

Neck, Back and Shoulder with Posture Release: Assess and correct posture imbalances, forward head tilt, rolled shoulders and related stress symptoms from our daily use of "technology" and sitting long periods of time.

Carpal Tunnel/Hand-Arm Repetitive Strain Disorders: Specifically designed to release muscles and tendons involved with keyboarding or any repetitive activity.

Scar Tissue Release: Scar tissue adhesions can be on the surface of the skin from a wound or surgery, but it also affects the underlying fascia around the muscles where pain patterns emerge, restricted movement happens, or swelling of hands, feet or legs may occur from sluggish or blocked lymphatic movement.

Oncology Massage: a much needed, comforting and therapeutic session while undergoing chemo or radiation treatments, recovering from surgery or after treatment as a way to strengthen the immune system and assist the body in removing the chemicals and medications. Specialized treatments address many of the symptoms commonly found during and after treatment as well as providing a destressing time to feel nurtured. Sessions may combine light massage, lymphatic drainage therapy, reflexology and other modalities as necessary.

Lymphatic Drainage Therapy: This light, very relaxing session helps to detoxify, remove metabolic wastes, improve circulation, reduce swelling, boost immune function, assist in surgery healing and in overall health and wellness. I use both hands on techniques as well as Vacu-therapy medical massage cupping along with botanical oils and serums to enhance results. Please see article Lymphatic Therapy for detailed information by clicking here.

30 Minutes
$50
45 Minutes
$75
60 Minutes
$95
75 Minutes
$120
90 Minutes
$145
Deep Muscle Release
+ $15
Advanced Pain Relief
(LLLT, DPL, Microcurrent, Ultrasonic)
+ $15
Infrared Therapy Wrap
(added before or after a session)
15m + $15
30m + $30

Medical Massage Cupping - "Unglue" soft tissue layers with this amazing technique to restore fluid movement, fight inflammation, decongest lymph and stagnations and slow degeneration.

A full body treatment, facial or sinus pain treatment, or as an add-on for specific areas incorporated into your bodywork session.

30 Minutes
$55
60 Minutes
$100
75 Minutes
$125
Add-on Service
$15-$25
---
Sessions help prepare the body for surgery to assist in an easier recovery, lessen scar tissue, improve immune function and increase circulation to the surgical site. "Clear" the cellular debris and congestion and give a cleaner pathway for your body to remove inflammation, medications and surgical by-products. 1-3 sessions recommended

Advanced therapies incorporate traditional Lymphatic Drainage techniques with LED, Microcurrent and/or Ultrasonic to assist you with:

Pain Relief
Decreased Swelling & Bruising
Scar Reduction and Softening
Lymphatic Drainage and Cleansing
Reduced lumpiness associated with liposuction

These light, non-invasive treatments can start just days after your surgery, with best results in the 1st month up to 3 or more months out, as many surgeries take the body up to one year to fully heal.

I've worked with many clients following: Liposuction, Tummy Tuck, Facial & Reconstructive procedures, Breast Augmentation, Lymph node Removal, C-Section Recovery, Surgical Scars and more.

30 Minutes
$60
45 Minutes
$90
60 Minutes
$110
75 Minutes
$130
90 Minutes
$150
*Series of 5 or more save 15%
---
A targeted treatment to reduce the appearance of cellulite. Release fat and toxins from cells, eliminate them thru lymphatic circulation, tone and firm skin and renew cell turnover. This treatment addresses many of the factors creating cellulite: hormones, sluggish circulation, connective tissue irregularities and loss of skin elasticity.

After consultation, your session will start with an ultrasonic "massage" to your affected areas. The rapidly pulsing soundwaves break down the fat cells and this liquified 'fatty substance' can then be naturally removed by the circulatory and lymphatic system. This is then followed by an LED-microcurrent application which increases lymphatic movement, activates cellular ATP – energy – and boosts collagen production for improved skin tone. These multi-current treatments are not only extremely effective, they are non-invasive, painless, and offer no or little side effects or downtime.

*Add a 30 minute Infrared Therapy Wrap for deeper detox or slimming effect!

Results vary dependent on many factors including age, activity/fitness level, general overall health, and severity of condition.

Payment plan options available

Cellulite & Toning Series


Legs
6 Series
6 Series

9 Series
9 Series


1 area - $660
2 areas - $799

1 area - $875
2 areas - $1080

Stomach
6 Series
9 Series

$570
$750
Upper Arms
6 Series
9 Series

$570
$750
Add a 30 Minute Infrared Wrap
+ $25
Add an Aloe-Enzyme Herbal Detox Wrap
+ $45
Bioslimming Visibly Decreases the Appearance of Cellulite, Fat Deposits and Stretch Marks by targeting areas with precision. This new treatment from Provence Cosmetics France is unlike the traditional "compression" bodywraps on the market and successfully targets cellulite, fat, burns calories, enhances weightloss, slims, firms and tones. A scientifically formulated combination of active ingredients produces long lasting results from the first treatment. A Series of 6-10 sessions is recommended

New Treatment Special


3 series - $290

---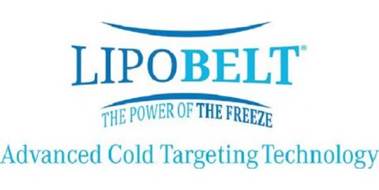 An Hour a Day Keeps the Jiggle Away!
ANNOUNCING:
ADVANCED COLD TARGETING TECHNOLOGY!
LIPOBELT IS HERE!!
Cold Therapy at Home!!
Now Taking Orders!
Freeze your fat, break it up and flush it out!
LipoBelt - Cold Sculpting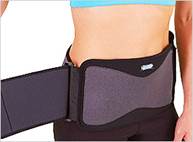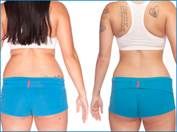 Enhance results when combined with a BioSlimming or Infrared bodywrap series. Contact me for current specials on both.
---
The Most Advanced BodyWrap using InfraRed AND Microcurrent

This detoxifying, full body rejuvenation treatment is the hottest new slimming treatment from France! Deep, penetrating heat increases circulation, burns stored fat utilizing up to 1800 calories, reactivates normal cell function and deep cleanes the skin and lymph. Jumpstart your weightloss and exercise routines while invigorating your entire system to look and feel your best. The only bodywrap incorporating 2 types of microcurrent to boost lymphatic function, ATP production for cellular energy, along with increased collagen/elastin production to tone skin.

A selection of 3 creams are applied to the body during this treatment - an Elimination compound with active ingredients, is applied to the entire body, acting as a "barrier" over the skin, making your body work harder to perspire resulting in fat cells releasing fatty acids first to provide energy. Next we apply a Local Elimination compound to targeted problem areas, and to finish your session, you will receive a Lipo-Dispersive cream to infiltrate fat cell layers and continue to stimulate the release of toxins and cellular debris.

FAR InfraRed Energy promotes:

Weight Loss
Decreased Body Fat
Detoxification
Enhanced Circulation
Pain Relief
Skin Rejuvenation - cellulite reduction, stretch marks, dull, dry skin

Ultrasonic promotes:

Break down of fat cells
Increase in elasticity of connective tissue
Increased circulation and elimination of toxins

Microcurrent/LED promotes:

Activation of cellular ATP (energy)
Smooth, firmer skin tone with boosted collagen production
Increase in lymphatic drainage and circulation

Dr. Oz Recommends InfraRed Therapy

As seen on Oprah's Extreme Life Extension Show

To obtain optimal results, treatments should be used done in a series. Results may vary depending on body composition. Consultation available for your treatment options.

Allow 75-90 min. per session.

Inroductory Session - (Reg $150)
$99
Jumpstart - 3 sessions within 1 week
$275
with ultrasonic / microcurrent
$295
3 Series
$299
with ultrasonic / microcurrent
$340
6 Series
$540
with ultrasonic / microcurrent
$615
9 Series
$765
with ultrasonic / microcurrent
$855
Perfect for clients who have done the InfraRed wraps and "know the program" or want a simplified version. Save some money and DIY. You apply your own creams then hop in the blanket. I set your temp/timer. Note - There is no massage, microcurrent or ultrasonic applications in this wrap. Allow 70 minutes.

1 Session
$99
3 Series
$250
6 Series
$399

9 Series (just $55 per session!)

$499
Powerfully detox your body and mind with one of these advanced body treatments which feature the healing powers of precious Jade stone, along with centuries proven East Asian herbal formulas. Formulas infused with Jade powder are combined with Traditional East Asian Acupressure Treatments and European Lymphatic Balancing to deeply detoxify, exfoliate and heal the body while uncovering skin's radiance, youth and tone.
Complete Cell-Awaking: HomeCare Kits to transform your body from the inside out include Herbal Soaks, Herbal Elixirs, Slimming or Detox Patches, Foot soaks, and more.
This wrap consists of a powerful combination of Jade & Burdock within an herbal blend to promote stimulation of lymphatic and circulatory systems, detoxify the body and increase metabolism. Muscle fatigue and stress will be relieved, skin will become remarkably nourished, rejuvenated and smooth, while your entire body will feel healthy, toned and revitalized. (Treatment includes light exfoliation, herbal wrap, and a lymphatic facial with optional low infrared heat)

Allow 45 Minutes
$90
75m with Lymphatic Medicupping
$130
Ideal for the person on a detox or cleansing program, or if your system is feeling sluggish. With each session you will eliminate progressively more toxins, increase lymphatic cleansing, oxygenate cells and boost your immune system. Sessions combine lymphatic techniques to stimulate your bodies natural cleansing process using our Jade & Burdock serums, along with Infrared Thermal heat to purge toxins. The top layer of toxins release in the first few minutes of sweating and as the sessions build on each other, deeper layers of toxins are brought to the surface to be eliminated. Allow 45 min. 2-3x week

4 series
$240
6 series
$330
8 series
$399
---
---
| | |
| --- | --- |
| | Cancellations - A missed appointment is a loss to us both. Please provide 24 hours' notice if cancellation is necessary. Otherwise you will be asked to honor payment. |
| | |
| | Sessions - Please be on time in order to get the most from your visit. Appointments begin and end at the scheduled times. Sessions begun late, due to a late arrival, will end at the scheduled time. Short sessions due to client lateness are full-price unless accommodations are made. |